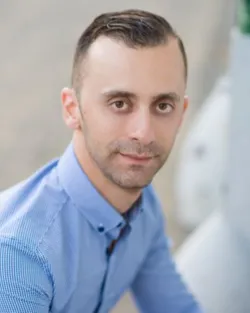 A native of northern California, Dr. Rasheed attended UC Davis completing his undergraduate studies in Kinesiology. He then went on to complete his dental degree from the University of California at San Francisco School of Dentistry. Taking a keen interest in periodontics, he pursued his specialty certificate in Periodontics at the Oregon Health Sciences University in Portland, Oregon. Dr. Rasheed spent his time advancing his knowledge not only through formal training but also in acting as a part time instructor to the undergraduate dental students. Dr. Rasheed then completed additional requirements to achieve Diplomate status within the American Board of Periodontology. Practicing since 2010, he is always interested in continuing education to stay current with further advancements in periodontal and implant therapies attending numerous courses a year. Not only is he attending courses but is also an active member in many organized and professional societies related to his field such as the American Board of Periodontology, American Academy of Periodontology, and the American Dental Association.
Dr. Rasheed says, "As their periodontist, I want them to view me as personable and always know I'm willing to listen to their needs and concerns. The best form of treatment is when the patient and provider are on the same page. I believe that comes with clear communication. Whatever your goals are, I will diligently make sure WE can achieve them together. Dentistry, specifically Periodontics is the perfect union of interacting with people while at the same time providing a needed service. There is nothing more gratifying when I get a hug, high five, or simply a smile, when patients come to me and explain how happy they are with the services they received!"
Dr. Rasheed enjoys the outdoors, whether it's hiking, running, skiing, kayaking or golfing. He's an avid martial arts enthusiast, a second degree black belt Tae Kwon Do and currently trains in Muay Thai kickboxing.